The Revolutionary Fire X Dry Powder Fire Extinguisher Ball
By equipping your premises with FIRE X Fire Extinguisher Balls, you limit the chances of accidental damaging fires that can destroy lives and cause severe property damage.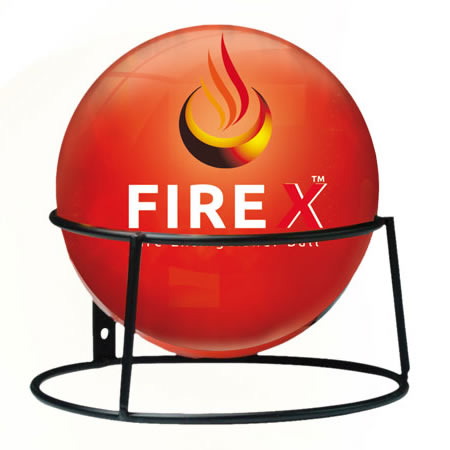 The Fire X Fire Extinguisher Ball is your first line of defuse against accidental fires
This revolutionary ball-shaped fire extinguisher self-activates when it comes into flame contact, automatically activating and extinguishing a fire up to 3 cubic meters before the fire has a chance to spread and become destructive
No pins, no moving mechanical parts that can fail, no yearly servicing or maintenance fees. The Fire X Fire Extinguisher Ball is safe, lightweight and easy to use!