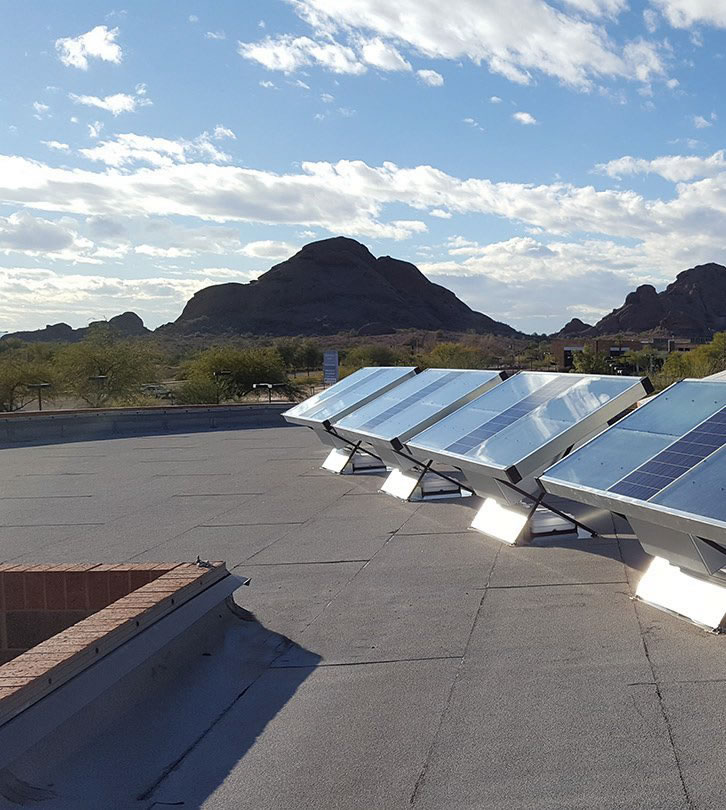 It's time you own the water you drink
Zero Mass Water is a US-based water technology company that manufactures SOURCE drinking water solar panels. They use an air-to-water technology that produces up to 5 litres of pure drinking water per day (each panel) that are currently deployed on projects in 7 countries.
Great-Tasting Drinking Water
Drinking Water Solar Panel
We think there is a natural fit for this product in India. We build arrays based on your family's drinking water consumption, use, and location.
Rooftop Panels
Rooftop Panels being used to meet building drinking water needs via dispensers/taps (Residential or Commercial)
PET Bottled Waste
Elimination of PET bottled waste - an environmentally friendly alternative to bottled water

Distribution Channels
Retail Distribution Channels via display units at new developments - Pure, Chemical Free Water that tastes great has considerable retail potential

Reduced Carbon Footprint
Reduced carbon footprint and an elegant water solution that complements non-drinking technologies such as recycled water, rain tanks and stormwater reuse

True Water Security
True Water Security to build resilience against supply risks (drought, contamination, natural disaster)