Midtronics PBT-50 Battery Tester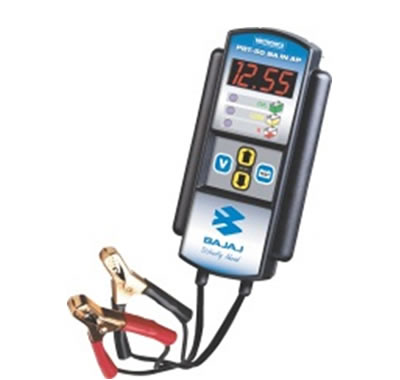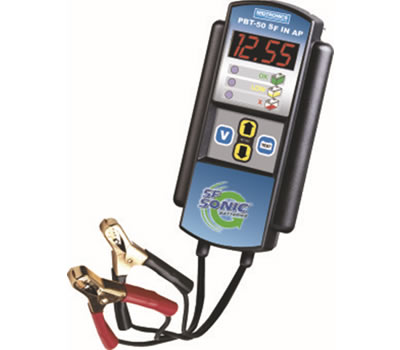 PBT-50 Battery Tester
The Midtronics PBT-50 Series of analysers makes the leading battery and electrical system analysis technology affordable. Now, every technician can experience the advantages of conductance testing with a fast, simple and portable system that improves safety, productivity and accuracy. The portable units are activated by simply connecting the clamps to the battery, and test by setting the rating and pressing the test button. In seconds, an accurate test decision is achieved and displayed.
Technical Specification
Application: Motorcycle and RV batteries
2.5 Ah to 30 Ah, 10-500 CC
Uses the power of the under test, a minimum of 8 volts is required
Housing Dimension: 230mm x 102mm x 65mm
Gross Weight: 1Kg Approx.
Honda

Hero Motor

Bajaj

Royal Enfield

Harley Davidson

TVS

Yamaha

Benelli

Exide

Amara Raja

SF Sonic

AMCO

Gulf

UNO Minda